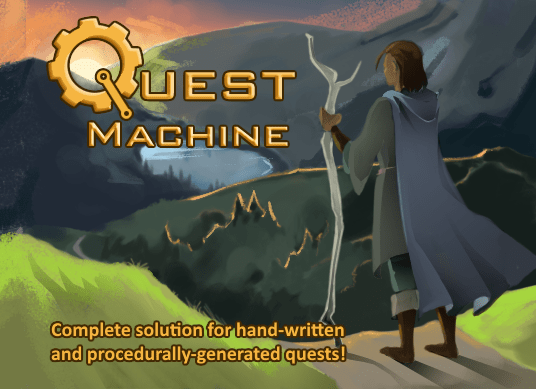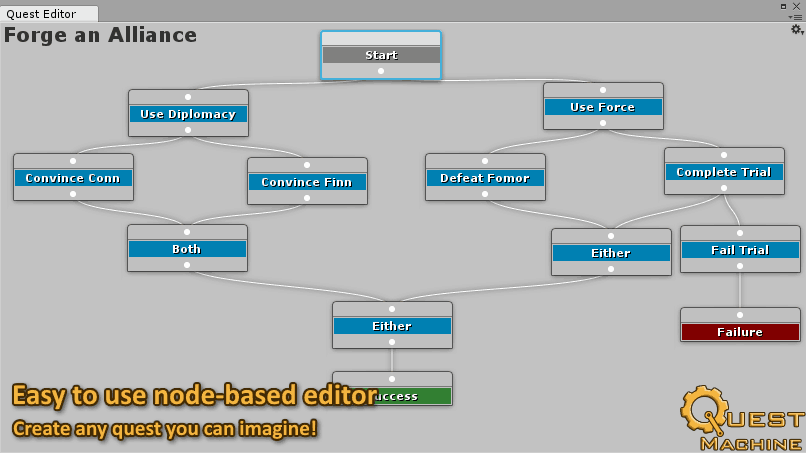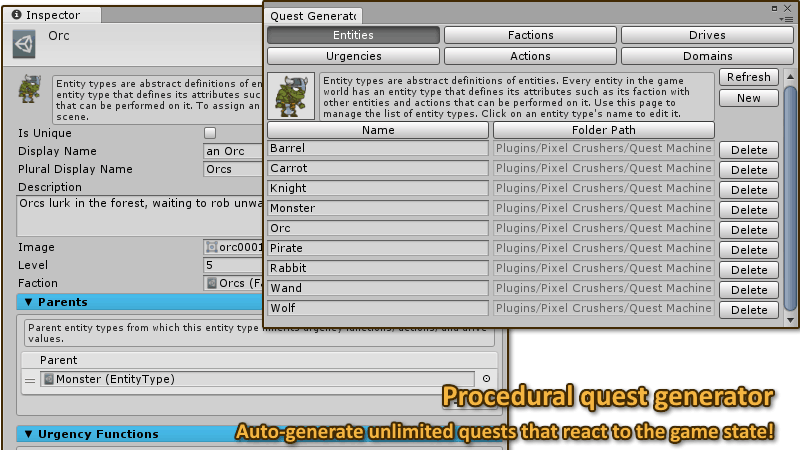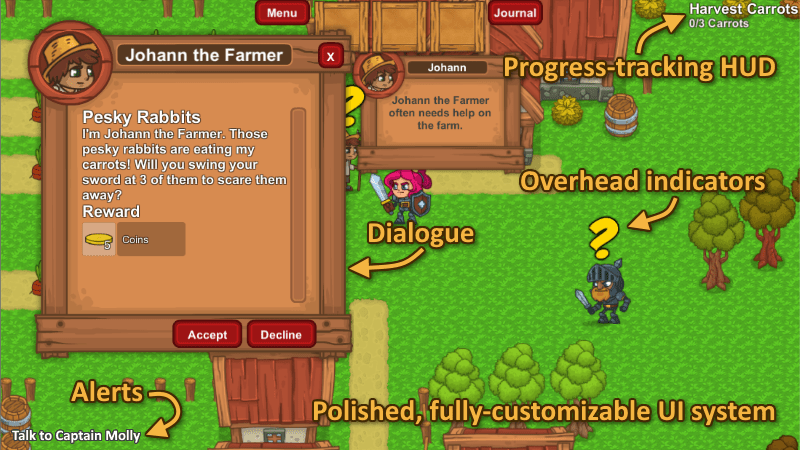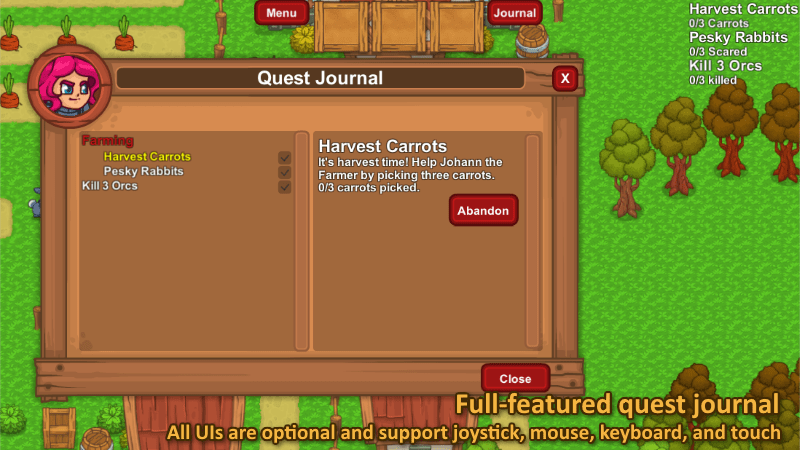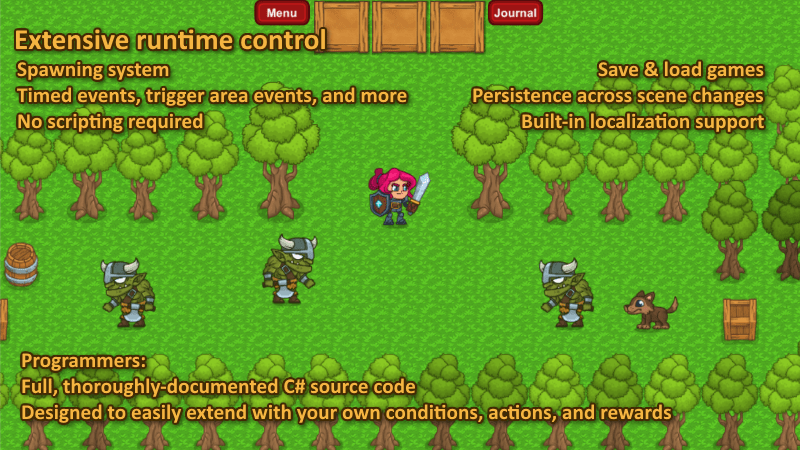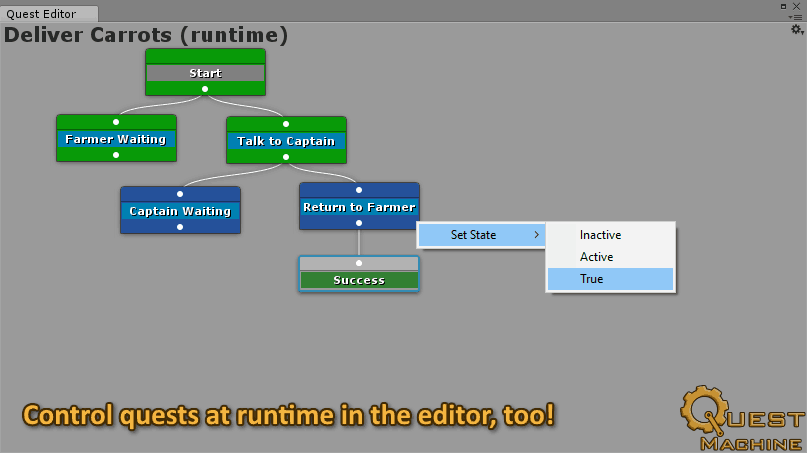 I bought the asset today and I am totally blown away….it is extremely artist friendly with great, easy to follow documentation. I was able to make my first, quite complex quests in no time. It does everything I will need to make quests, even procedural ones – which is totally awesome, because this is such a great timesaver. I tried other solutions but this one is my favorite by far. The API looks cool as well and offers great expendability for coders, so no problem there either.
— Asset Store review
 Quest Machine is a full-featured, extensible quest system that lets you add procedurally-generated and hand-written quests to your project.
No scripting required
Procedurally-generated quests

Create unlimited quests at runtime based on the actual state of the game world. Your players will always have something interesting to do!

Hand-written quests

Create any type of quest you can imagine, using an elegant node-based editor. You're not locked into a limited set of archetypes.

Powerful, flexible UI system

Dialogue UI: Offer, update, & turn in quests.
Quest Journal: Review active and completed quests.
Tracking HUD: Show quest progress.
Alert HUD: Show alert messages.
Overhead Indicators: Tell player when NPCs have quest-related dialogue.
Gracefully handles switching between mouse, keyboard, joystick, and touch input.

Versatile quest control components

Control object spawning and quest states with an easy-to-use event-based system.

Advanced text handling

Give your characters unique dialects.
Localize quest content and UIs.
Import and export to CSV (e.g., Excel & Google Sheets).

Save and load:

Save and load games, persist data across scene changes.

Third Party Integration

Includes integration packages for PlayMaker, uMMORPG, uSurvival, Inventory Engine, ORK Framework, Adventure Creator, and more.

Broad platform support

Works great in 2D and 3D.
Supports multiplayer games.
Tested on Windows, Mac, WebGL, Android, iOS, Windows Store/UWP10.

Great programmer support

Includes complete, thoroughly-documented source code.
Extensive scripting API.
Easy starter templates to create your own quest conditions, actions, UI content, and reward systems.
Looking for the Dialogue System? (Feature Comparison Chart)
If your game involves questing, then this is the asset for you. It is easy to use and very powerful.
— Asset Store revie
Be it manual or procedural quest generation, Quest Machine has it covered.
— Asset Store review